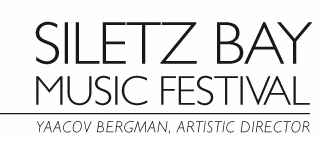 About
Our Mission
The mission of Siletz Bay Music Festival is to bring multi-genre world class music performed by outstanding musicians to the Central Oregon Coast; to reach across race, culture, age, social and economic barriers, to uplift and educate all people seeking extraordinary musical experiences.
Siletz Bay Music Festival is a 501(c)(3) not-for-profit corporation.  EIN# 45-2668175
All donations are tax deductible as allowed by law
The Siletz Bay Music Festival has grown from an intimate chamber music series to becoming a centerpiece of cultural life on the Central Oregon Coast, bringing great chamber and orchestral music, jazz and added surprises to throngs of Lincoln City residents and visitors for more than two weeks each summer. While the Festival has changed, the constant has been the devotion of our audiences.
We are the only on-going music festival in the region that brings together more than 65 extraordinary musicians from all over the globe, participating in a variety of musical genres. Under the guidance of Artistic Director, Yaacov Bergman, we continue to create new and exciting programming with a proven mix of classical favorites, unique, eclectic, cutting-edge musical selections, family-friendly and theatre events.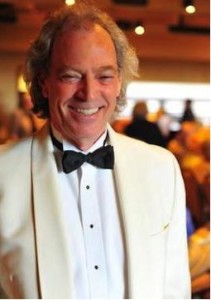 Yaacov Bergman, Artistic Director and Conductor, has been the Artistic Director and Conductor of the Siletz Bay Music Festival from its founding. Maestro Bergman is also Music Director of the Walla Walla Symphony, Music Director of the Portland Chamber Orchestra, and former Music Director of the Colorado Springs Symphony, the New York Heritage Chamber Orchestra, and the 92nd St. Y Symphonic Workshop Orchestra in New York City. He has conducted in Osaka and Kobe, Japan; Vienna, Austria; Edmonton, Alberta, Canada; Buffalo, San Diego, West Virginia, Redlands, and Brooklyn, in the United States, and in Israel and Denmark. yakibman@gmail.com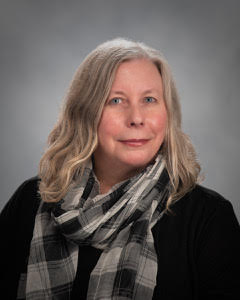 Shellie Stuart, Executive Director, traveled the world before deciding Lincoln City, Oregon was the absolute best place to be. She grew up in Puyallup, Washington and studied at Washington State University and La Universidad de las Americas in Mexico, where she obtained degrees in Linguistics, Education, and Foreign Languages and Literature. Early in her career she taught English in Japan and then high school Spanish and Japanese near Seattle. Most recently she led the nonprofit Georgia Council for International Visitors, where she oversaw the design of professional visits to the state of Georgia for current and emerging world leaders. She has extensive nonprofit leadership experience including strategic planning, board management, fundraising, budgeting, and volunteer development.
Arguably the most musically-inclined in a non-musical family, as a child Shellie would wake up singing and sing all day long until her brothers begged her to stop. These days she limits her singing to the shower. She owns 11 ukuleles but still can't manage to play a song all the way through. Shellie is in awe of the incredible musical talent arriving on the Oregon Coast every September during the Siletz Bay Music Festival, and is thrilled at the opportunity to work behind the scenes to ensure world class music remains front and center in Lincoln City. shelliesbmf@gmail.com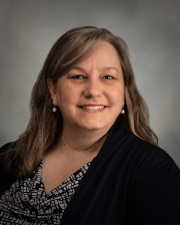 Wendy Wilson
, Board Chair, is a Financial Advisor with Edward Jones in Lincoln City.  She moved to the Oregon Coast in 1995 and has been an active member of the community ever since.  She is a board trustee of the Samaritan North Lincoln Hospital Foundation, Auxiliary Communications Service volunteer for Lincoln County Emergency Management, member of the Kiwanis Club, and the Elks Club.  She has sponsored concerts to support the Siletz Bay Music Festival. Wendy is a wife, mother, and grandmother. When she is not serving her clients and community she is often travelling to see one of her 10 grandchildren or niece and nephew for a soccer game or birthday party. Wendy has been with Edward Jones since 1998. She was the Senior Branch Office Administrator for 16 years and then made the change to Financial Advisor in 2014. Her compassion and care of her clients goes beyond business. She truly has a heart for helping people and making sure they achieve their goals, not just financially, but in life.
wendy.wilson@edwardjones.com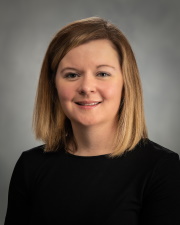 Amy White
, Board Vice-Chair, grew up in Michigan and Wyoming, loving to both sing and play the piano. She studied music at the University of Denver's Lamont School of Music where she earned a Bachelor of Music in vocal jazz performance. After university, Amy worked in the Denver area as a freelance musician, performing in various groups and maintaining a thriving private music studio. She was also assistant director of the Cherry Creek Chorale, one of the largest classical choirs in the Denver Metro Area. Prior to moving to the beautiful Oregon Coast, she spent several years as a middle and high school vocal music teacher before moving to pursue a career in the craft beer industry as co-founder of Beachcrest Brewing Company. While the brewery was in its planning phase, she taught all around the Central Oregon Coast community as the choir consultant at Taft High School and general music teacher at St James Santiago School and the Neskowin Valley School. As Beachcrest Brewing Company's Director of Operations, Amy now combines her love of craft beer and music by regularly hosting and participating in live music events at the brewery.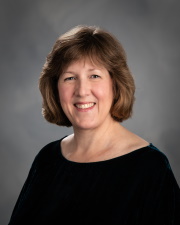 Andrea Sevetson,
Board Treasurer, grew up in Minnesota and Wisconsin. She graduated from Macalester College and received her M.A. from the University of Wisconsin, Madison. She is a retired government documents librarian and librarian trainer. She has edited and authored books and journals, served as the chair of the Government Documents Roundtable of the American Library Association, and was appointed to the (U.S.) Depository Library Council to the Public Printer. She moved to Gleneden Beach in 2009 and attends the Congregational Church and served as moderator from 2015-18. After retiring she has been working on her golf game, knitting, and playing tenor and bass recorder. She attended her first Siletz Bay Music Festival several years ago and was thrilled by the quality of the music performed and is excited to now serve on the Board.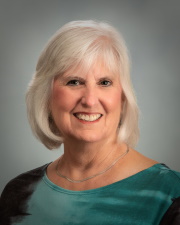 Sue Anderson
arrived in Oregon to attend college at Pacific University in Forest Grove, Oregon. After leaving Pacific, Sue and husband, Dick moved around the Northwest spending time in the Portland area, Eugene, Boise, Spokane, Seattle and Walnut Creek, California before moving back to Lake Oswego. She worked in retail with several cookware businesses before becoming a Realtor here in Oregon. Sue worked as a relocation specialist then moved to setting up and running a Realty Company where she was the Principal Broker and also was office manager for a construction company. When Sue and Dick retired in 2005 they moved to their second home in Lincoln City. Sue serves as President of the Board of Family Promise, is a Board member of Kiwanis, and supports B'nai B'rith Camp on Devils Lake while husband, Dick serves as Lincoln City Mayor.
Janet Patrice Bleck
is a Retired Hospitality Entrepreneur, having opened or acquired, then sold, five very successful hospitality operations together with her late husband in both Florida and Oregon, including 3 full-service catering operations, a café and coffeehouse, and a fine dining restaurant. Born and raised in Birmingham, Michigan, Janet has lived in Valencia, Venezuela, Fort Lauderdale and Miami, Florida, McMinnville, Oregon, and in 2020 retired to her vacation home on the Siletz Bay in Cutler City. Janet's volunteer work includes being an active member of the Rotary Club of Newberg, the Soroptomist Club of Newberg, and currently is on the board of the Rotary Club of Lincoln City, in addition to being the board secretary for the Lincoln City Audubon Society. Janet's son Kelsey graduated from University of Oregon with a degree in Jazz Studies, and is a very accomplished drummer and musician working primarily with DTW, a 23-piece Jazz Funk Band based out of Corvallis, but also with a handful of other music groups, and he plays across the state. Hence when the opportunity came up to host a musician in her home for the 2022 Siletz Bay Music Festival, Janet jumped at the chance, and also at the opportunity to help out a bit with the hospitality events during the festival.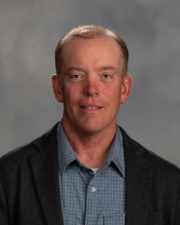 Pete Doll is a retired high school math teacher, having taught and coached girl's Soccer and Cross Country for seven years in Leavenworth KS, taught and coached Cross Country and Track and Field for twenty years in Columbia MO, and two years at Taft 7-12 in Lincoln City, where he will continue to be the head Track and Field and assistant Cross Country coach.  Pete graduated from Missouri State University with a Bachelor's of Science in Secondary Math Education where he also competed as a distance runner, and from the University of Kansas with a Masters in Curriculum and Instruction. Pete continued to compete after he graduated in numerous races, ranging from 5k to the marathon, including Boston. He moved to the Oregon coast when his wife Jennifer was able to continue her finance career with Oregon Health and Science University.  They have two children, Maya who will start her masters in accounting at University of Arizona and Ethan who will be a junior in computer science at Oregon State.  Pete continues to run every day and enjoys his job as bartender/cook at Beachcrest Brewery.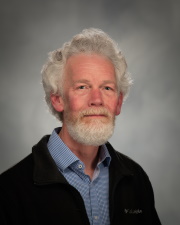 Mark Irmscher
has called Lincoln City home for 25 of his 50 years residing in Oregon. In high school in Beaverton he learned to love music by playing clarinet in school bands. After earning a B.A. degree at the University of Oregon and a Master's degree in Cognitive Psychology he was employed as an IT specialist with a start-up company and then continued on his own in software sales and consulting. Mark is currently employed at Lincoln City's Driftwood Public Library and has served on the Driftwood Library Foundation board for many years. When his head is not buried in a book, he can usually be found in his garden, on the beach or in the local hills on a hiking trail. After ignoring his clarinet for 30 years Mark was persuaded by a local musician to dust the horn off and play! He continues to perform locally with much humility. Mark has volunteered for many central coast performing arts groups, including the Cascade Head Music Festival, Theatre West, Porthole players and, of course the Siletz Bay Music Festival. He is excited for the opportunity to help shape the path of this amazing Festival going forward.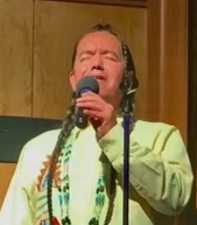 Fish Martinez
was born in 1973 in Eugene Oregon. On his mother's side of the family, he is Shasta, Shasta Costa, Yurok, Modoc, Tutuntni, & German. On his father's side he is Mescalero Apache and Azteca. Fish has been an educator for over 20 years, having worked as an infant, wobbler, toddler, pre-school and Head Start teacher in Early Childhood Education. Additionally, he has worked with K-12th grade students as an Indian Education specialist, as a Learning Development Classroom Assistant and a Tribal Attendance Promising Practicing Family Advocate. He has been staff advisor for the Native American Clubs at Jefferson Middle School in the 4J School District and the Toledo Native American Student Union at Toledo Jr./Sr. High School. As a performing artist he has performed in Oregon, Idaho, California, Washington state, Hawaii, Washington D.C. with a D.J. Live Band, and with the 12-piece Portland Jazz Composers Ensemble. As a member of the Hip Hop Congress, he has worked with youth who are incarcerated, on probation or part of a Hip Hop Congress chapter. He mentors Native Youth via Thrive at Portland State University as a member of
Beatslyricsleaders.com
.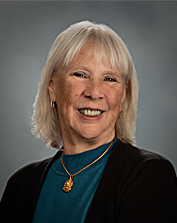 Jain Sekuler 
worked a variety of theater tech jobs after majoring in Theatre Arts at the University of Wisconsin in Madison. Her favorites were the openings of the Milwaukee Repertory Theatre and the Kennedy Center in DC, and two seasons at the Santa Fe Opera. After moving to Los Angeles she shifted from theatre to film and television production. In 2006, along with her husband, Eliot, she founded Lummis Days, an annual non-profit, multi-cultural, multi-disciplinary arts festival held in Northeast Los Angeles. She has served as a producer for the festival for the last 13 years and remains on its board. Drawn to the cool summers of the Oregon Coast, Jain, her husband and three dogs sought refuge from L.A.'s heat in Gleneden Beach and have been splitting their time between the Oregon Coast and Southern California since her retirement in 2012. A strong believer in community involvement, she was delighted to find in SBMF a place where she could offer her experience and service. 
jains.sbmf@yahoo.com
Eric Gray 
joined Paramount Global in 2021 as CFO, CBS Studios & Network Entertainment. In this role, Eric is responsible for leading long-range strategic and financial growth plans, annual budgeting, monthly forecasting, content profitability analysis and management reporting for

 

each division.  Prior to this appointment, Gray spent 19 years at NBCUniversal, most recently serving as Chief Financial Officer, Universal Studio Group. 

 
Earlier in his career, Eric held financial management roles at both Fox Broadcasting and The Walt Disney Company.  He began his career with Coopers & Lybrand in Detroit, where he earned his CPA certification.  Eric received his B.A. in Accounting from Michigan State University.
After the birth of his 2nd daughter, Estelle, Eric co-founded a non-profit in Pasadena called Club Twentyone Learning and Resource Center, which has grown to become Los Angeles' largest organization serving the educational and developmental needs of individuals with Down syndrome.  Eric has served on the board of Club 21 since its' inception both as both Board Chair (for approx 5 years) and now as Treasurer. The organization recently celebrated its 13th anniversary.
Eric is based in Pasadena, CA, where he lives with his wife and two daughters and he spends as much time as he can in Lincoln City, OR.
Brandon Lucas, owner and founder of Pacific Coast Pianos, is a writer, composer, pianist, teacher, and technician who has been playing and teaching piano for nearly 20 years. He began playing at a young age, where he discovered a deep love for jazz, rock, and musical theatre performance. He began acting, singing, and performing professionally by age 13, and has since performed with world class musicians throughout the country in a variety of musical groups and projects. After receiving his degree from The University of Colorado Boulder in 2020, he decided to focus on teaching and repairing pianos full time. In 2022, he left his long-time home of Colorado and moved to the Oregon Coast, completed his education at the Piano Technician Academy and opened Pacific Coast Pianos in Lincoln City, Oregon. He is a member of the Piano Technicians Guild and the National Music Teachers Association.
Advisors to the Board
Martha J. Payne
Richard Royse
Rocky Blumhagen