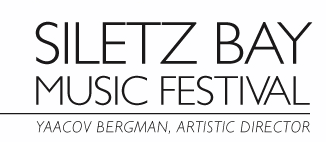 MEET THE ARTISTS
Anthea Kreston
Violin
Violinist Anthea Kreston sometimes just needs to pinch herself. How did she get so lucky?  She was the first American violinist to play in a major European string quartet, the Artemis Quartet – and she travelled the world, performing on some of the most legendary stages a person could dream of, from Carnegie Hall to Wigmore – from the Concertgebouw in Amsterdam to Seoul. She was a Professor at the Universität der Kunste Berlin, where Clara Schumann and Schoenberg taught. She also was a Master Teacher at the Queen Elizabeth Chapel in Brussels, where her students won competitions from Australia to New York.
She loves to write – penning a classical music blog which is one of the top-5 most read music blogs internationally, and has an awesome husband and two funny and generous daughters. Her recent release on Warner Classics is Shostakovich Quartets and Piano Quintet, and she has hosted her own podcast from the Boulez Hall in the heart of Berlin. She has played in the Berlin Philharmonic, and as concertmaster of the Deutsche Oper Berlin.
Anthea loves to organize things. Silverware drawers, concert series (she is Director of Majestic Chamber Music in Corvallis, Oregon), music schools (Director of Inside Music Academy), and her daughter's lunch boxes. Most of all, she loves being with her family, growing tomatoes, and petting bunnies.