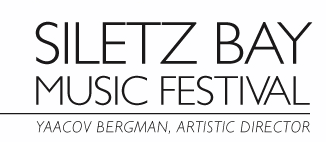 MEET THE ARTISTS
Greg Berton
Double bass
W. Gregory Berton is an Oregon native and an alumnus of the Portland Youth
Philharmonic program. Mr. Berton began his studies with long-time Oregon
Symphony Principal Bassist Herman Jobelman. While on a PYP scholarship summer
at the Aspen Music Festival, he met and began his studies with his main teacher and
mentor, Stuart Sankey, of the Julliard School which led to an invitation to continue
his studies with Mr. Sankey two years later at the University of Texas at Austin.
While still in college Mr. Berton received an invitation to perform as Solo Bassist
with the Symphonishes Orchester Berlin, which he took a year hiatus from school to
fulfill.
He has performed as a member of the Berlin, Austin, Oregon and (primarily) the San
Diego Symphonies as well as numerous chamber orchestras, opera companies,
music festivals, and ensembles. Mr. Berton has recorded for many film scores such
as The Usual Suspects, Stephen King's Apt Pupil and Kate and Leopold. Touring
engagements have included Andrea Bocelli, Linda Ronstadt and Mannheim
Steamroller. Mr. Berton has performed in the Berlin Philharmonie, the "Egg" in
Beijing, Lincoln Center, Kennedy Center and Carnegie Hall.
After a wonderful lifetime of performances he is happy to be retired in Lincoln City
and performing for this marvelous festival!