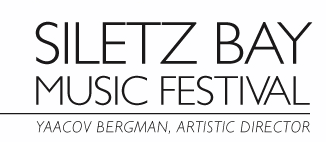 MEET THE ARTISTS
Martin Kennedy
Pianist
MARTIN KENNEDY's music has been performed the world over, having been featured by such ensembles as the Royal Philharmonic Orchestra, Orchestra Teatro Comunale di Bologna, South Dakota Symphony Orchestra, Baton Rouge Symphony Orchestra, Wisconsin Philharmonic, American Composers Orchestra, Symphony in C, Omaha Symphony, and the Alabama Symphony, where he served as Composer-In-Residence.​
Much sought after as a composer, Kennedy has received commissions from such distinguished artists as countertenor Ryland Angel, Parthenia Viol Consort, flutist Thomas Robertello, The Trombones of the St. Louis Symphony, and violinist Lara St. John, with whom he has enjoyed a long collaboration, both as a composer and pianist.
Kennedy also remains in demand as a pianist and collaborator, appearing on concert stages worldwide. He has toured with violinist Lara St. John and flutist Thomas Robertello, both of whom he has recorded with and composed for. Kennedy is also committed to the performance of new works, having premiered numerous compositions as both a soloist and as a member of both the Indiana University New Music Ensemble and the New Juilliard Ensemble.