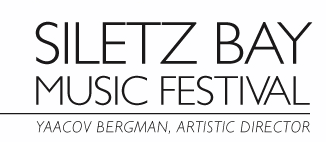 MEET THE ARTISTS
Sarah Kwak
Violin
Born in Boston, Sarah entered Philadelphia's Curtis Institute at age 12, studied in Vienna, then graduated from Philadelphia's Curtis Institute of Music in 1983. A 2008 McKnight Artist Fellowship winner, she has been soloist with the Philadelphia Orchestra, Houston Symphony, and Curtis Chamber Orchestra, and toured internationally with the Casa Verde Trio. Oregon Symphony welcomed her as concertmaster in 2012, when she performed as soloist on Carlos Gardel's Tango on the annual Waterfront Park Bowl concert program.
After her concerto debut, the Oregonian said she "tore it up in a performance as dazzling as any recent star guest soloist"
Since then, she's performed to critical acclaim throughout Oregon. Hailed as a "world-class soloist," Sarah is renowned for her "lyrical depth, thoughtful phrasing, myriad shadings of tone and easy technical prowess"
She's served on the faculty of Princeton University and at the University of Nevada at Reno. Sarah is a founding member of Classical Up Close, a community engagement program which presents a festival of free chamber music concerts in neighborhoods around the metro area each spring.