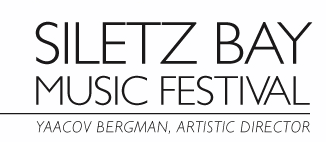 MEET THE ARTISTS
Steve Ross
Singer
Steve Ross has been a fixture of the cabaret community in Manhattan for over forty years. He was born "forty-five minutes from Broadway" in New Rochelle, NY, and was raised in Washington, DC with an opera-loving father and a mother who played on the piano the songs of Gershwin, Porter and Irving Berlin. His first major job in New York was as a successful singer/pianist at the now famous piano bar Ted Hook's Backstage.
In 1981 he re-opened the legendary Oak Room at Manhattan's famed Hotel Algonquin where he held forth off and on for more than 15 years. He has appeared on Broadway in Noel Coward's Present Laughter and off-Broadway in his tribute to Fred Astaire entitled I Won't Dance. Internationally, he has performed in London, Paris, Tokyo, Sao Paulo, Rio de Janeiro, Melbourne and Sydney as well as cabarets and theatres across America and on the high seas. He's hosted programs on the BBC and New York Public Radio and was on the Concerts and Lectures roster at the Metropolitan Museum of Art for eight years. He co-starred with KT Sullivan in Love, Noel: the Letters and Songs of Noel Coward – summer of 2019 at the Irish Repertory Theatre) His last show at the Algonquin, Puttin' on the Ritz – the Songs of Fred Astaire, prompted Stephen Holden of the New York Times to describe Steve as "the personification of the bygone dream world that his music summons."
Steve Ross has delighted and beguiled international audience for decades. Although he has performed in huge out-of-door venues (the St. Lous Muny Opera) and on theatre stages (Present Laughter – Broadway; I Won't Dance – Off-Broadway and on tour) he is equally successful in bringing his unique brand of Manhattan sophistication to cabarets and intimate events all over the world – from the Imperial Hotel in Tokyo to the RItz hotels in London and Paris and from parties for Revlon to special evenings for Christies. The Transatlantic Songbook is alive and well in the hands of this elegant and seasoned performer who turns every evening into an exciting Cafe Society event.
Photo credit: Stacy Sullivan