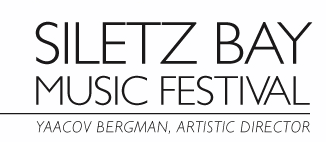 MEET THE ARTISTS
Yaacov Bergman
Artistic Director and Conductor
Yaacov Bergman has received consistent rave notices and standing ovations for his interpretations of a highly varied repertoire and is acclaimed worldwide. Maestro Bergman is the conductor of the Portland Chamber Orchestra and the Walla Walla Symphony.
Born in Israel, Maestro Bergman's training began with violin and vocal studies, but he soon expressed an avid interest in composing and conducting. After graduating from the Rubin Academy of the Hebrew University, Jerusalem, he completed postgraduate studies at Mannes College of Music in New York and pursued further conducting studies under Charles Bruck as well as private study under Leonard Bernstein.
Past guest conducting includes the Buffalo Philharmonic, the San Diego Symphony, the Philippine Philharmonic, and the Vancouver, Edmonton and Kitchener-Waterloo Symphonies in Canada. He has also appeared with the Vienna Radio Symphony Orchestra, the Brooklyn Philharmonic and Manhattan Philharmonic at Carnegie Hall and with the Lodz Philharmonic and Opera Company and Bydgoszcz Philharmonic in Poland.
Maestro Bergman conducted a series of symphonic concerts in Cairo, Egypt as the first American/Israeli conductor to appear in an Arab republic. He has guest conducted worldwide, most recently with the Brooklyn Philharmonic in New York, the Russia New Philharmonic in Moscow and a concert tour with the Israel Chamber Orchestra.