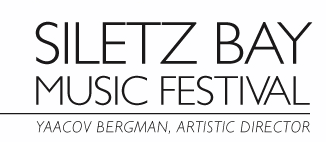 About
Our Mission
The mission of Siletz Bay Music Festival is to bring high quality music performance and education to the Central Oregon Coast.
Siletz Bay Music Festival is a 501(c)(3) not-for-profit corporation.  EIN# 45-2668175
All donations are tax deductible as allowed by law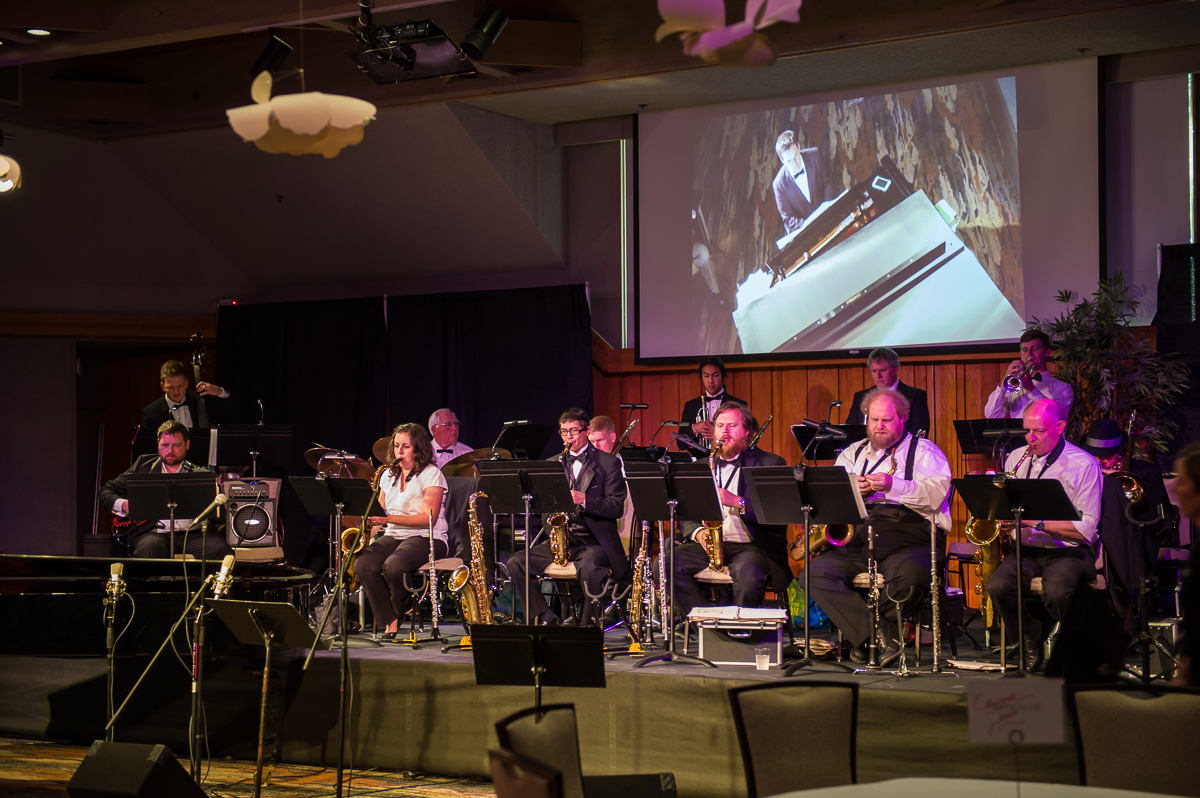 The Siletz Bay Music Festival has grown from an intimate chamber music series to becoming a centerpiece of cultural life on the Central Oregon Coast, bringing great chamber and orchestral music, jazz and added surprises to throngs of Lincoln City residents and visitors for more than two weeks each summer. While the Festival has changed, the constant has been the devotion of our audiences.
We are the only on-going music festival in the region that brings together more than 65 extraordinary musicians from all over the globe, participating in a variety of musical genres. Under the guidance of Artistic Director, Yaacov Bergman, we continue to create new and exciting programming with a proven mix of classical favorites, unique, eclectic, cutting-edge musical selections, family-friendly and theatre events.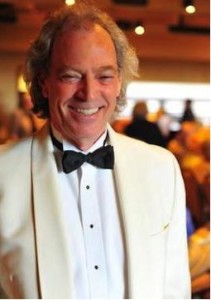 Yaacov Bergman, Artistic Director and Conductor, has been the Artistic Director and Conductor of the Siletz Bay Music Festival from its founding. Maestro Bergman is also Music Director of the Walla Walla Symphony, Music Director of the Portland Chamber Orchestra, and former Music Director of the Colorado Springs Symphony, the New York Heritage Chamber Orchestra, and the 92nd St. Y Symphonic Workshop Orchestra in New York City. He has conducted in Osaka and Kobe, Japan; Vienna, Austria; Edmonton, Alberta, Canada; Buffalo, San Diego, West Virginia, Redlands, and Brooklyn, in the United States, and in Israel and Denmark. yakibman@gmail.com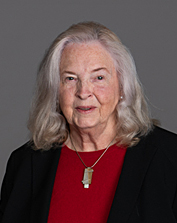 Martha J. Payne
, Board Chair, is an attorney with the nationally recognized law firm, Benesch, Friedlander, Coplan & Aronoff LLP, and has worked remotely from her home in Lincoln Beach for the past twenty years. Prior to fulfilling her dream to live full-time on the Oregon Coast, she worked for a large corporation in Portland, Oregon, and earned a Bachelor of Science in Business Administration from Portland State University and a Juris Doctorate from Northwestern School of Law of Lewis and Clark College. Martha was a professional violinist prior to her business and legal career. One of the founders of Siletz Bay Music Festival, Martha combines her love of music, business experience, and legal expertise to support the Festival and to help it thrive.
mpayne@beneschlaw.com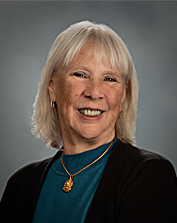 Jain Sekuler 
worked a variety of theater tech jobs after majoring in Theatre Arts at the University of Wisconsin in Madison. Her favorites were the openings of the Milwaukee Repertory Theatre and the Kennedy Center in DC, and two seasons at the Santa Fe Opera. After moving to Los Angeles she shifted from theatre to film and television production. In 2006, along with her husband, Eliot, she founded Lummis Days, an annual non-profit, multi-cultural, multi-disciplinary arts festival held in Northeast Los Angeles. She has served as a producer for the festival for the last 13 years and remains on its board. Drawn to the cool summers of the Oregon Coast, Jain, her husband and three dogs sought refuge from L.A.'s heat in Gleneden Beach and have been splitting their time between the Oregon Coast and Southern California since her retirement in 2012. A strong believer in community involvement, she was delighted to find in SBMF a place where she could offer her experience and service. 
jains.sbmf@yahoo.com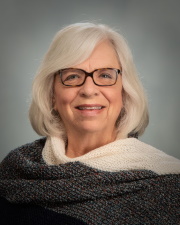 Sue Parks-Hilden
, Board Treasurer, is a native and lifetime Oregonian. Sue was raised in Portland but spent many summers in Newport, Oregon, where her father was raised.  She graduated from the University of Oregon with English Literature and Theatre Arts degrees and a Master's Degree in Teaching from Lewis & Clark College, both in Portland. Sue spent 30 years as the Director of Theatre Arts at Portland Community College in Portland, Oregon.  As a performer and director, she has acted, sung, danced and directed her way around the Pacific Northwest. Sue was the first Executive Director and founding member of Siletz Bay Music Festival and is immensely proud of the Festival, serving now as a volunteer and Treasurer of the Board. She treasures the friendships she has made with Yaki and the musicians as well as the patrons, volunteers, and students who have made the Festival so special. Sue also enjoys volunteering for Family Promise and other organizations in the community. 
sparkshi@charter.net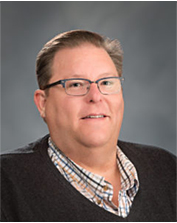 Rev. Michael Grogan
 is the Pastor of Congregational Church of Lincoln City, United Church of Christ. Mike grew up in north Portland, and spent many summers in and around Lincoln City. Though he has only been living here on the coast for a few years, Mike has been a strong supporter of the Music Festival from the first concert he attended. Mike has served on numerous boards for non-profits all over the country. He has pastored congregations in Texas, Kentucky, Kansas, Washington, and Hawaii before moving back to Oregon in December, 2013. Following a four year stint in the Air Force Mike earned a B.A. from Northwest Christian University in Eugene, and a Master of Divinity from Brite Divinity School at Texas Christian University.
mgrogan32@gmail.com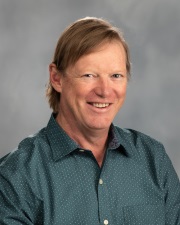 M. Craig McKenzie
. Craig has a Master of Fine Arts in Technical Design and Production from Yale School of Drama, and a secondary degree in mathematics and theatre arts. He has been a math educator for middle school and high school, also Technical Director for Berkley Repertory Theater and Director of Production for Eugene Opera. For 19 years Craig was the Technical Director for the Oregon Bach Festival, a large annual music festival held in Eugene in cooperation with University of Oregon.
craigsbmf@gmail.com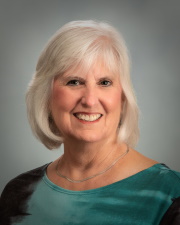 Sue Anderson arrived in Oregon to attend college at Pacific University in Forest Grove, Oregon. After leaving Pacific, Sue and husband, Dick moved around the Northwest spending time in the Portland area, Eugene, Boise, Spokane, Seattle and Walnut Creek, California before moving back to Lake Oswego. She worked in retail with several cookware businesses before becoming a Realtor here in Oregon. Sue worked as a relocation specialist then moved to setting up and running a Realty Company where she was the Principal Broker and also was office manager for a construction company. When Sue and Dick retired in 2005 they moved to their second home in Lincoln City. Sue serves as President of the Board of Family Promise, is a Board member of Kiwanis, and supports B'nai B'rith Camp on Devils Lake while husband, Dick serves as Lincoln City Mayor.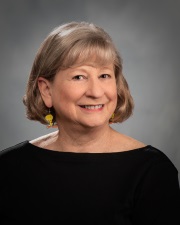 Heather Haugland
. Heather graduated from the University of California, Riverside. She worked in the financial world for many years, ending her work career as a small business owner. Eventually she retired in Lincoln City, Oregon, discovering he richness of the music community here on the Central Coast, especially the Siletz Bay Music Festival.
heatherly5@charter.net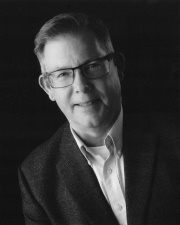 W. Gregory Berton is a musician and native Oregonian.  He spent his working years as a bassist with the Symphonisches Orchester Berlin, the Oregon Symphony and 34 years with the San Diego Symphony where he held a variety of volunteer and board positions with the Symphony and other arts organizations. In 2015 Greg and his wife Rosanne retired to their vacation home in Lincoln City where Greg plays jazz bass and raises pasture pork and grass fed beef. Greg also serves on the board of the Lincoln City Cultural Center where he spent two years as Board Chairman and spearheaded the capital campaign for the creation of the Lincoln City Cultural Plaza. The plaza is scheduled for construction in spring of 2021.