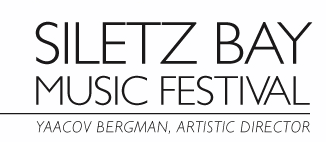 MEET THE ARTISTS
Jason Palmer
Percussionist
Jason Palmer is a percussionist and educator who is active throughout Oregon, the United States, and internationally. His performances include appearances at St. Peter's Church and the Knitting Factory in New York, the Rochester Jazz Festival, the High Sierra Music Festival, The Sitka Jazz Festival, and Jazz Festival Calgary. Regionally, he has performed at The Waterfront Blues Festival, the Cathedral Park Jazz Festival, the Portland Jazz Festival, and the Oregon Festival of American Music.
Since 1995, Jason has performed and recorded with such artists as Danilo Perez, John Clayton, Ben Monder, Ron Miles, Dave Frishberg, Bucky Pizzarelli, John Zorn, Steve Wilson, Lizz Wright, Sheryl Bailey, Chuck Redd, Dick Hyman, Ken Peplowski, Randy Porter, and George Colligan. His recordings have been reviewed in Cadence, All About Jazz, and the All Music Guide.
He attended the University of Oregon, where he received both a Bachelor's degree and a Master's degree in Music. As a student, Jason had the opportunity to perform in a variety of student ensembles as well as with guest artists such as Nancy King, Bobby Shew, John Hollenbeck, and Gary Versace. His pop and rock music experience includes work with Allen Toussaint, Mason Williams, Sonny Turner of the Coasters, Ruth Brown, and Satin Love Orchestra.
Active in education, Jason is currently the Department Chair of Music, Dance, and Theater at Portland Community College's Rock Creek Campus in Oregon. Recently, he has also taught at Western Oregon University, Umpqua Community College, and Lane Community College.