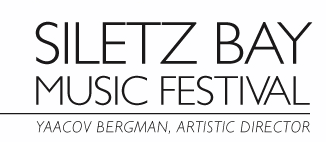 MEET THE ARTISTS
Mei-Ting Sun
Pianist
Critically acclaimed pianist Mei-Ting Sun began his life on the concert stage at the prestigious Spring of Shanghai Festival in 1986 when he was 5 years old. At 9, he left Shanghai for New York and eventually received his Bachelor's and Master's degrees from Mannes College of Music and his Doctorate of Musical Arts degree from the Juilliard School.
Mei-Ting has won numerous awards and has been heard in recital across the globe. His career has led him to performances in 19 countries through five continents. He has recorded extensively and his newest CDs, a 9-disc set of the complete solo piano works by Chopin is available around the world and online.
While performing the complete works of other composers, Mei-Ting transcribed and arranged several orchestral and operatic works, expanding the technical and tonal possibilities of the modern piano. This project, which encompasses selections from R. Strauss's Rosenkavalier and Salome, Stravinsky's Firebird Suite from 1919, and a brand new transcription of Ravel's La valse, has already garnered rave reviews around the world.
Mei Ting Sun is currently on the faculty of the Royal Academy of Music.